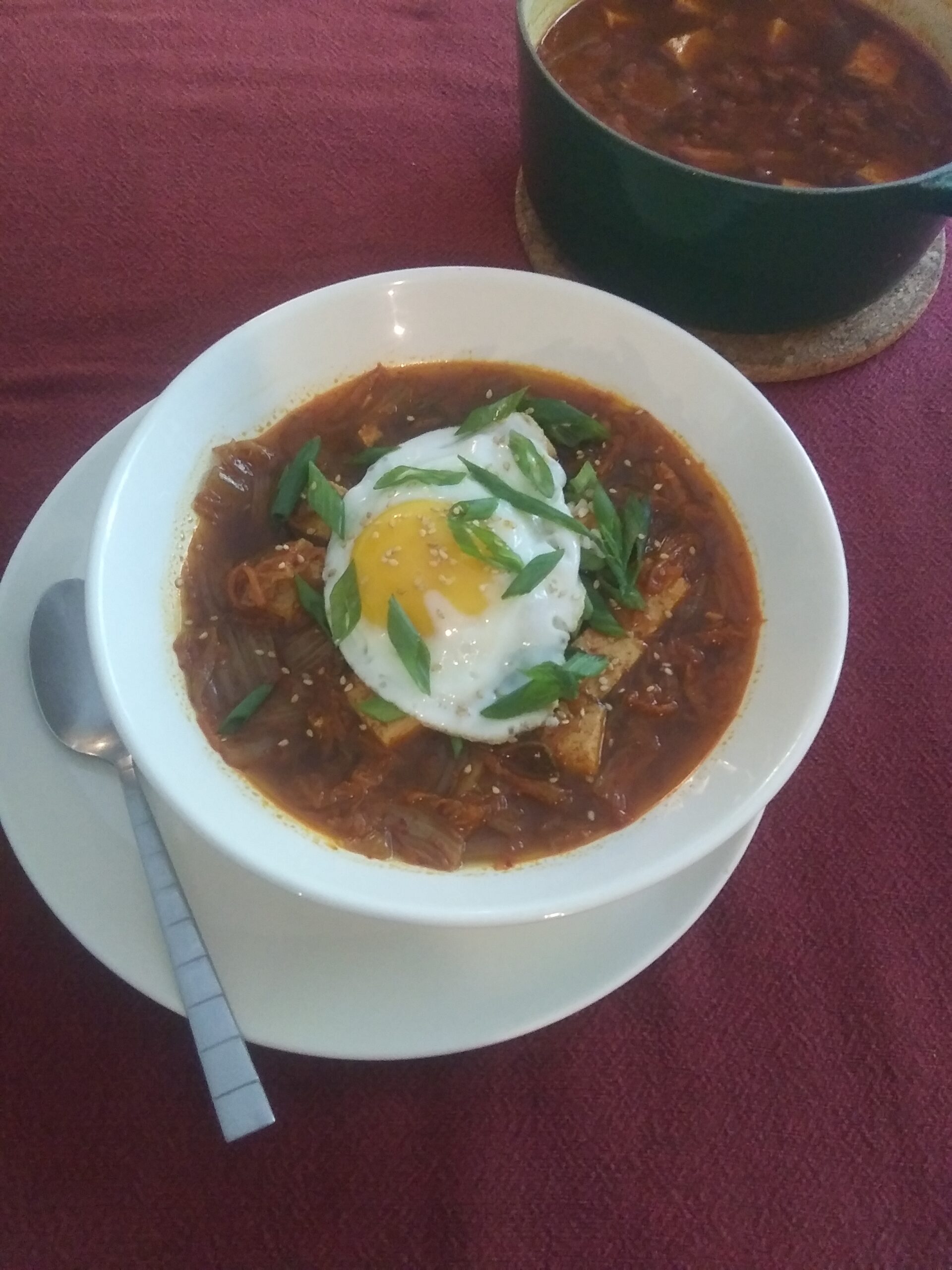 Let's start with the basics. Kimchi soup is a delicious and easy way to make a meal out of kimchi and it just takes a second. I like that the final product is not as hot as I would have expected. I'm not a hot pepper guy, when I eat spicy kimchi I cut it with white kimchi or sauerkraut to dial the heat back. If you want it spicier just add more pepper sauce of whatever variety. I used Scotty's Traditional Kimchi but Scotty's Vegan Kimchi is fine as well. Likewise I use a beef bone broth for my stock, but a vegetable stock is fine. One of the nice things about using Scotty's is that you don't need to add garlic or ginger or any other vegetables, it's already in there. We added green onions to make a pretty picture but they are already in Scotty's as well. So here you go, enjoy.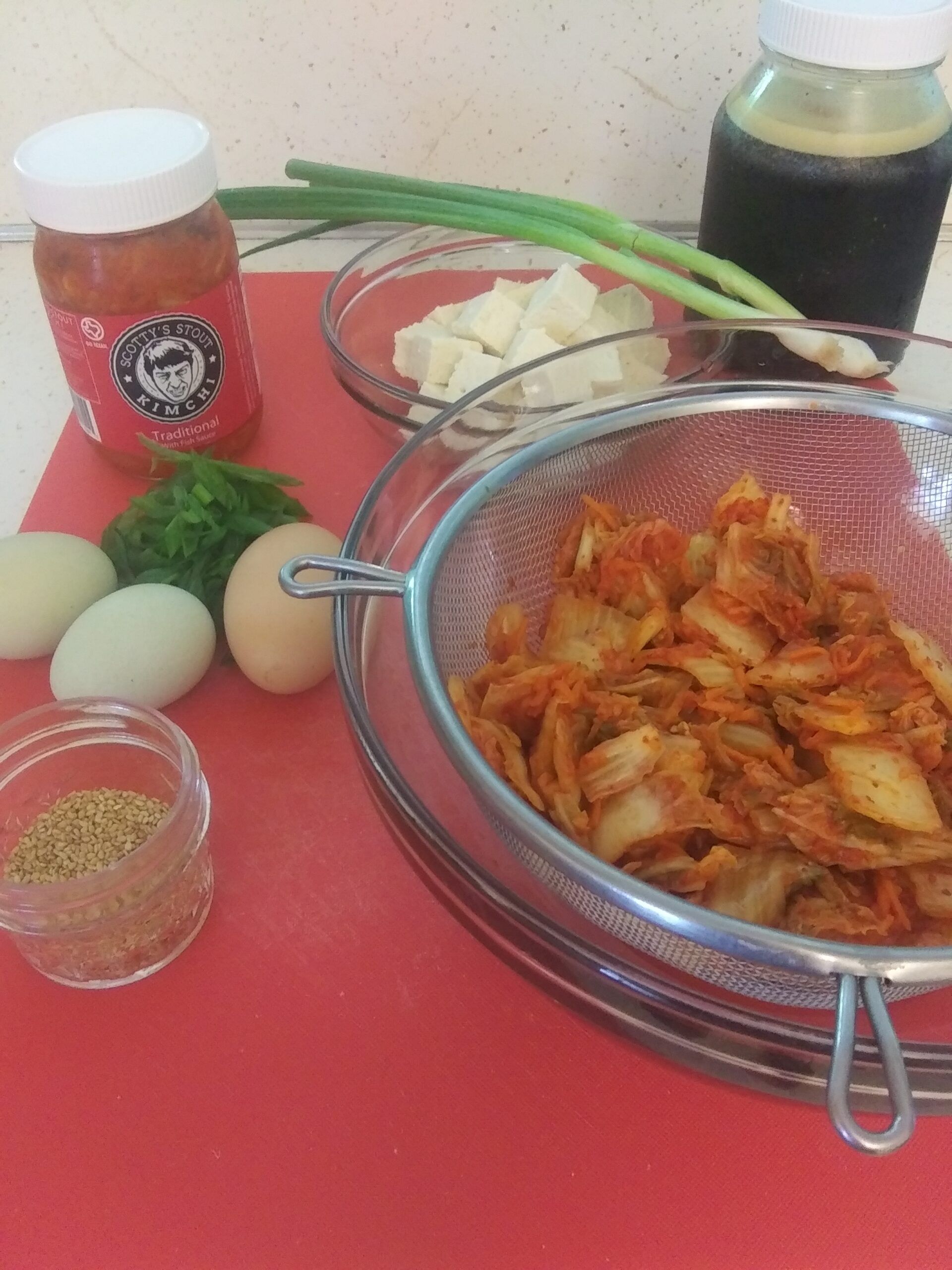 Ingredients:
-one 16 oz jar of Scottys Stout Kimchi traditional or vegan
-12 ounces tofu cubed
-32 ounces beef, chicken, or vegetable broth
-2 tablespoons sesame oil
-1 egg
-1 tablespoon toasted sesame seeds
-Strain kimchi fluid and set aside.
-In a 2 qt pan lightly saute drained kimchi with sesame oil for 3 minutes or until dry looking.
-Add tofu and saute for another 3 minutes or until tofu has firmed.
-Stir in broth and strained fluid from kimchi
-Bring to boil and simmer low for 30 minutes
-Let soup cool and serve over rice with a fried egg and sesame seeds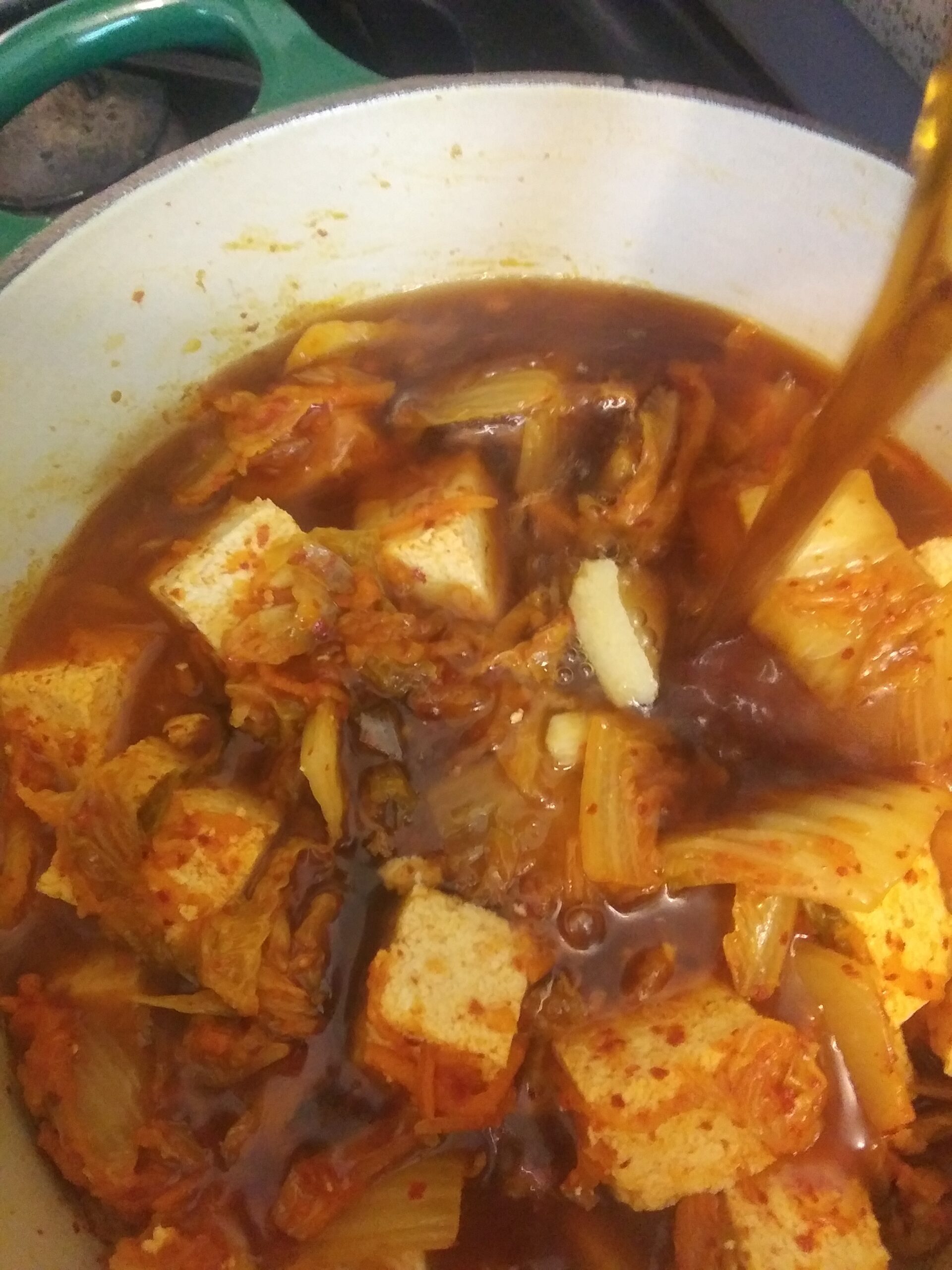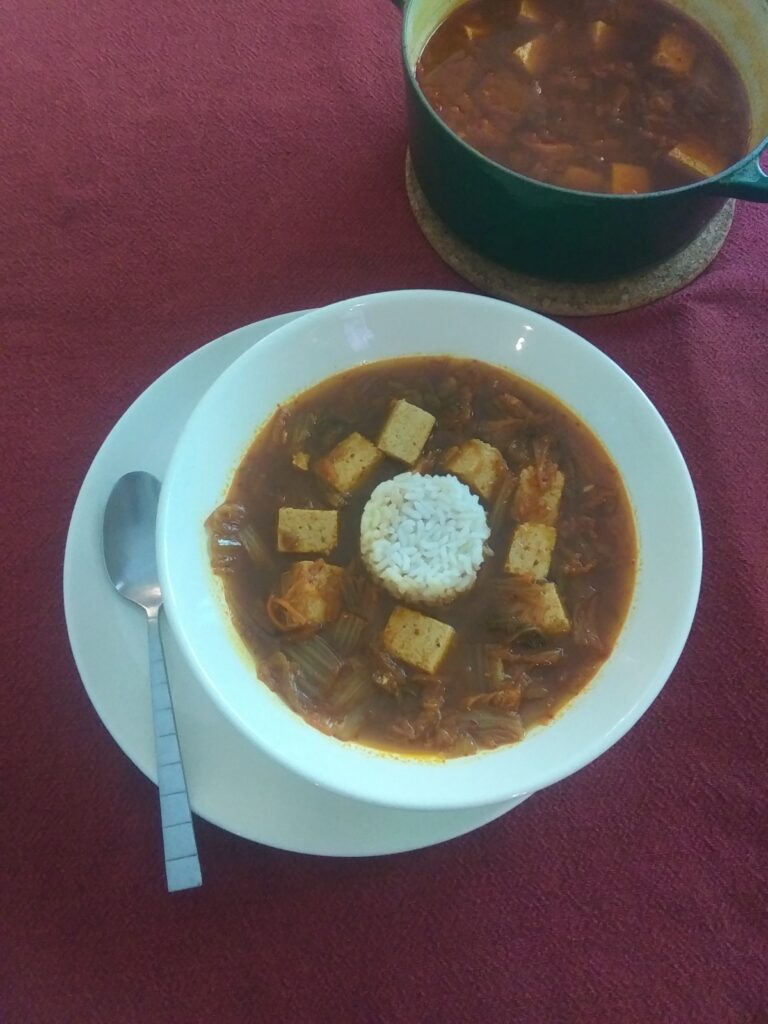 Serve over rice or you favorite starch.  A delicious way to serve kimchi soup is with a fried sunny side up egg over the top. Garnish with fresh green onions and toasted sesame seeds.

Add salt to taste, the broth you use will undoubtedly affect this so salt after you try it.

For a twist stir in 1/2 cup heavy whipping cream right before you take it off the stove.